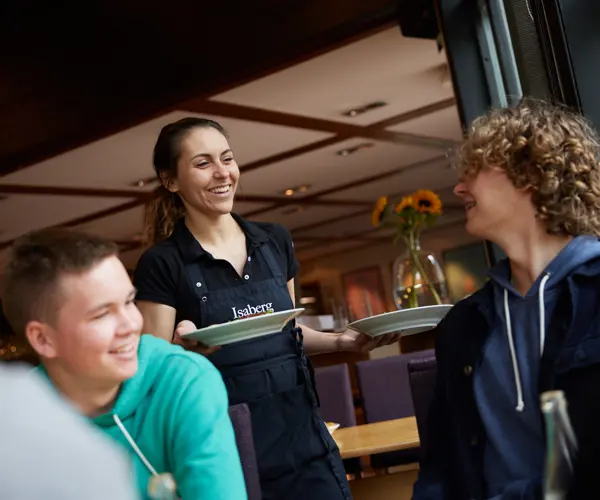 Make a table reservation
We will send out a confirmation of your table reservation. If it is urgent, i.e. same evening or holiday, please call 0370-339750 during regular opening hours. Please state in the booking message field if you are celebrating something special when you come to us.

If you want to book a table for more than 8 persons, call us on 0370-339750 and we will help you. During lunch hours we do not take table orders. We only accept table reservations in our a la carte. In our bistro, drop-in applies.