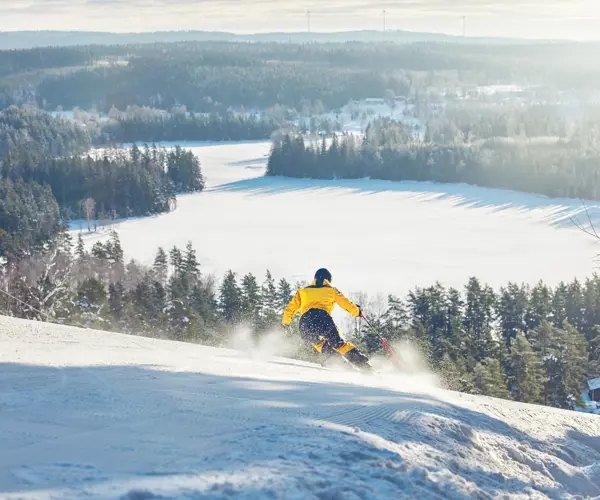 Discounted weekdays
You get 30% discount on regular prices on SkiPasses and ski rental for 2, 3 or 4 days when booking a cabin for 2 or 3 nights with arrival on Sunday, Monday or Tuesday on set arrival dates, see below
During the following dates, we offer 30% discount on regular prices on SkiPasses and ski rental in 2, 3 or 4 days when you book a cabin with arrival on Sunday, Monday or Tuesday for 2 or 3 nights. 
Book online here or call the front desk at 0046 (0)370 339300 and we will help you
When you have made your reservation you will receive discount codes from us you that you can order your skipass and skirental online.
Can't be combined with other offers and discounts.
Here you can see the full price lists:
SkiPass
Ski rental

We hope to see you this winter!
Arrival days 2024:
Sunday Jan. 14, Monday Jan. 15, Tuesday Jan. 16
Sunday Jan. 21, Monday Jan. 22, Tuesday Jan. 23
Sunday Jan. 28, Monday Jan. 29, Tuesday Jan. 30
Sunday Feb. 04, Monday Feb. 05, Tuesday Feb. 06 
Sunday Feb. 25, Monday Feb. 26, Tuesday Feb. 27
Sunday Mar. 03, Monday Mar. 04, Tuesday Mar. 05
Sunday Mar. 10, Monday Mar. 11, Tuesday Mar. 12