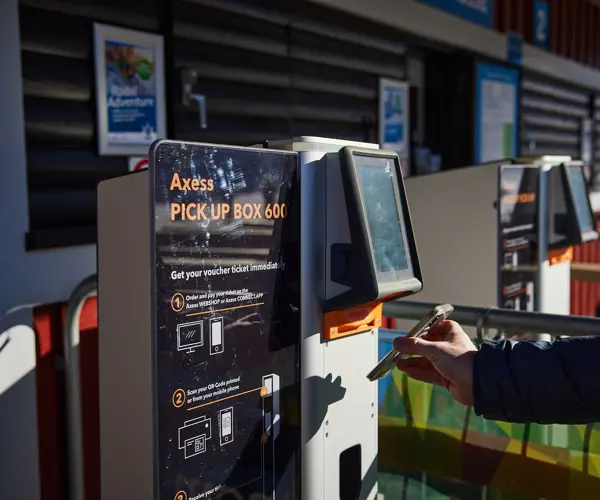 SkiPass prices
At Isaberg we try to make the access to the lifts as easy and efficient as possible. It is obligatory to pre-book skipass online at isaberg.com. Skipasses are not sold in the resort.
Always pre-book SkiPass online!
We limit the number of skiers in the facility for a better customer experience. SkiPass is not sold on site in the resort.
We recommend that you also pre-book your equipment to get out on the sloaps faster.
SkiPass
2022/23

Child
1-6 yrs

Youth
7-14 years

Adult
15 yrs and up

4 h SkiPass Sat-Sun/Week 7-8/Public holidays
110:-
255:-
290:-
4 h SkiPass weekday
80:-
175:-
205:-
 
 
 
 
Daypass (excl evening) 
145:-
350:-
410:-
Afternoon+evening *
145:-
350:-
410:-

Thursday/Friday evening*
Time period: 16.30-20.00

80:-
160:-
195:-
Weekend (Friday evening to Sunday)*
295:-
775:-
900:-
 
 
 
 

 1-daypass incl evening *

175:-
375:-
445:-
 2-daypass *
220:-
620:-
710:-
 3-daypass *
290:-
860:-
975:-
 4-daypass *
335:-
1080:-
1250:-
 5-daypass *
410:-
1275:-
1460:-
 6-daypass *
450:-
1425:-
1615:-
 Weekpass *
475:-
1550:-
1745:-
 Seasonpass *
1110:-
2670:-
3190:-
 
 
 
 
All Skipasses need a value card with a chip, price 60:-
*Evening skiing on Thursday and Friday at 16.30-20.00 (until week 9) is included in the price if the Skipass covers that particular timeperiod that particular day. 
Booking conditions SkiPass
Unused SkiPass
An unused SkiPass is non-refundable.
Incorrect booking
An incorrectly booked SkiPass cannot be rebooked to another date.
NOTE! Make very sure you book your ticket on your intended date, and that your filled in e-mail address is correct.
Cancellation rules
If you are prevented, have symptoms or due to other reasons need to cancel your Pass, contact us
via e-mail: SkiPass: skipass@isaberg.com

Cancellation rules
Cancellation must be done no later than 72 hours before your reservation date, cancellation fee
50 SEK.
Cancellation in case of illness Regardless of when a cancellation due to illness or injury is done, you will be refunded of the full
amount if you can present a medical certificate confirming the cause of cancellation. This applies to you and people in the same household.

Online payments can be made using a Debit card, prices include VAT.
A new SkiPass is picked up in a Ticketbox at the ski resort. If you have already got a SkiPass
(chip card) you can recharge it online and directly use your card at the lifts.
Please contact the reception SkiPassKassan at Isaberg Mountain Resort for questions regarding your
SkiPass skipass@isaberg.com or +46 370-33 93 08

We follow SLAO's rules (Swedish Ski Resorts Organization), feel free to check out SLAO's little yellow
book before heading out on the slopes.
All prices include VAT.