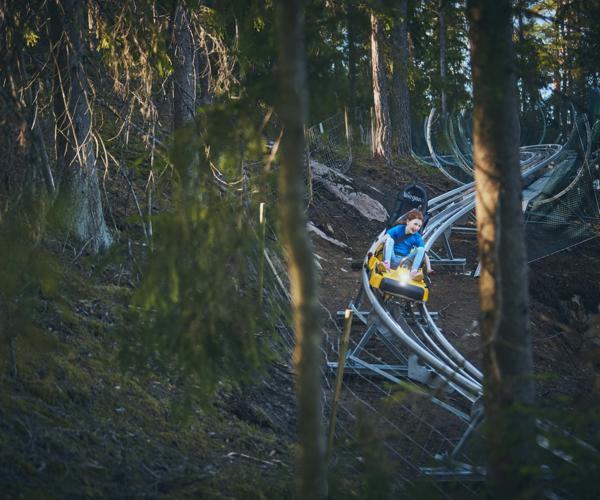 Isaberg Rodel Adventure
Our unique rodel track has exceeded all our expectations. A perfect addition to our range of adventures that is equally appreciated by the young and not-so-young. The rodel track offers a 1,000 meter speed fest and a dizzyingly joyful experience on the slopes of Adventure Mountain all year round!
Fun for all
The Rodel track is a perfect addition to the activity offering at Isaberg. It's highly appreciated by everyone with a need-for-speed.
No skill or equipment is required and it is a perfect "active rest" when the legs are weary of cycling or skiing.
From 3 years up
Fitting grown-ups and children equally well, rodel is a real treat.
Children age 3-8 rides with one adult (16 and up)
Adults (16 years up) can ride the rodel on their own
Youth 9-16 years can ride with an adult at least 30 cm taller
Youth 9-16 years can ride on their own if they reach to the push the brake lever all the way