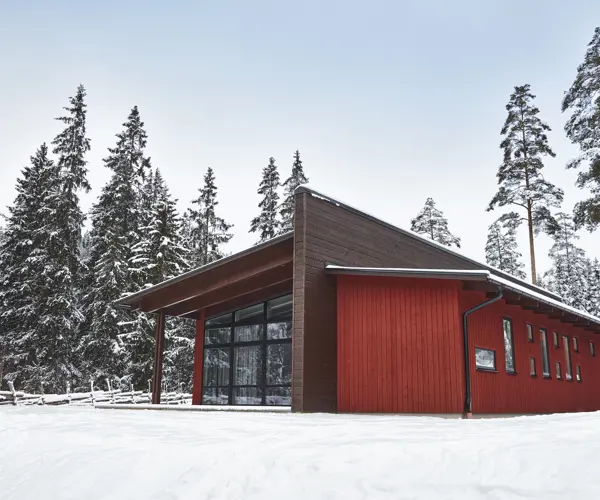 Our Cabin selection
At Isaberg, there is a great deal to choose from in terms of accommodation. Here, you can find cabin alternatives suitable for the young couple as well as the large family, from 36 to 157 m2.
Cabins
All our cabins are of a high standard and recently renovated. Tiled bathrooms, fireplace, heating stoves, TV. All types of cabins, except Ekorren, also have dishwashers. Free WiFi is available in the holiday village.
Camping
If you rather bring your own accommodation, you're welcome to book a spot for your caravan or RV at our 4 star campsite.
Close to most things
Both the holiday village and the campsite are located by the central facility with reception, restaurant, conference and service shop. If you add breakfast buffet to your booking this is where it´s served.
In wintertime, please note that it is not walking distance to the ski resort where the ski shop, the pick up for ski pass and the beginners area are located. To get to the ski area you take the car, approx. 5 min.