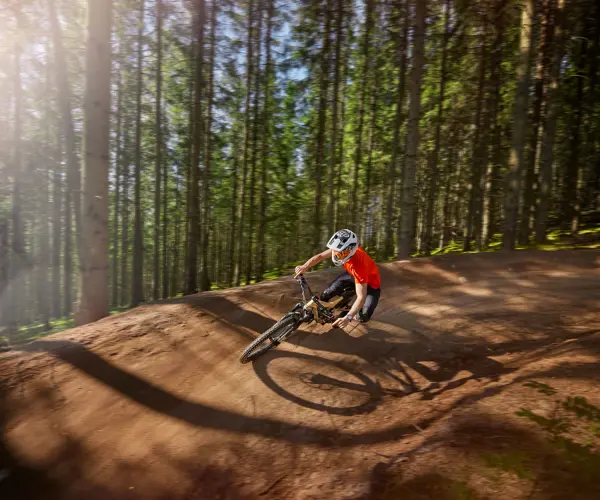 Buy BikePass
With a BikePass, you ride an unlimited number of times with the chairlift up to the top and our five downhill trails during the period for which you redeemed the card. You also have free access to all trails and the entire Bike Park.
For a better experience for you as a guest, we limit the number of BikePasses per day. Therefore, it is important that you always pre-book online.
We use the TeamAxess ski pass system, which is commonly used in lift systems around Sweden and Europe. You load your BikePass (your regular SkiPass) or pre-book a brand new one online. If you don't already have a card, collect your pre-booked BikePass from the card machine at the lift's valley station.
Buy BikePass here
Terms and Conditions for BikePass
Unused BikePasses
You can cancel up to 72 hours before the validity period starts. We keep SEK 50 in cancellation fee, the remaining amount is refunded.
In case of cancellation later than 72 hours before the start of the validity period, the cost will not be returned.
In case of illness
A medical certificate is required for reimbursement. The refund applies to the person with a sick certificate and people in the same household.
Always double check the booking date
ATTENTION! Be very careful to book your BikePass on the correct date and with the correct e-mail address.
When rebooking accommodation
If your accommodation is rebooked, the BikePass will be refunded. A new BikePass must then be booked. Send your booking/receipt to aventyr@isaberg.com
Do you have more questions about BikePass?
Send an e-mail to aventyr@isaberg.com or call 0046 370 339316 (we will answer as time allows)