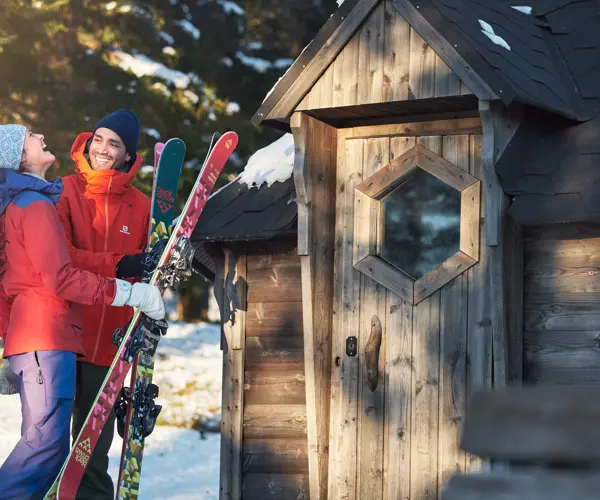 BBQ Hut
A warm and cosy place for the entire family, friends or the company. A favourite that will make your day in the slopes even better. There are three different BBQ huts to chose between, with room for up to 15 people in each hut.
Prices: 
Day - 575 SEK including 2 bags of firewood.
Evening - 395 SEK including 1 bag of firewood (Please note that it's only possible to book on the evening when the skiing area offers evening ski). 
Book your BBQ hut below.
Terms & Conditions BBQ Hut
You can cancel up to 72 hours before the rental period starts. We keep SEK 50 in cancellation fee, the remaining amount is refunded.
In case of cancellation later than 72 hours before the start of the rental period, the cost will not be returned.
In the event of illness/injury, a medical certificate is required for reimbursement.
Refunds are made if the ski resort is closed due to lack of snow or storm etc.