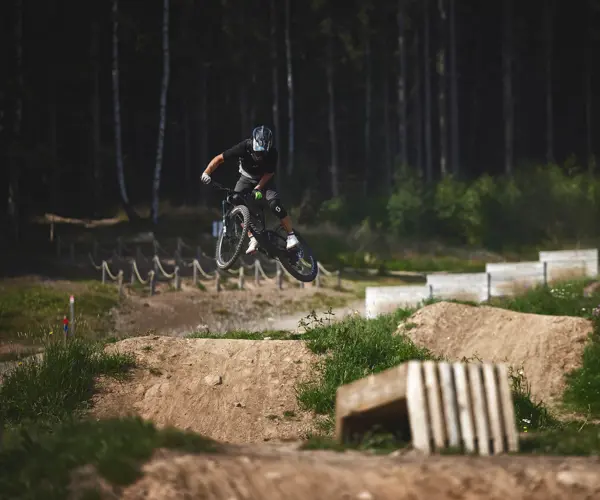 Bike Park with technique area
Just opposite our Sport Center you'll find a real Bike Park - The Arena. A paradise for all who love speed and tricky challenges on two wheels! This years highligt is a brand new 2600 sqm Pump Track.
As a complement to our trails on and around the mountain, we have created a technique area covering 6 hectares. There are technique trails equipped with drop zones, step-ups, jumps, cambered curves, stone caissons, XCO trails and a brand new 2,650 m² pump track with plenty of opportunities for all MTB riders both young and not so young. We are continuously developing and improving the area with new jumps, obstacles and other challenges.
Don't miss the opportunity to upgrade your MTB skills! We offer introduction and technique courses in mountain biking – for beginners and more advanced riders.
In addition to the adult courses, which are available in two levels, we also hold courses for children as well as courses in eMTB. An hour and a half of training and expert advice from an experienced instructor, in the fabulous terrain of Isaberg.
Please observe!
We have big competitions in the pump track on September 9 and 10. The pump track is then closed from Saturday at 10.00 until after the competition Sunday.