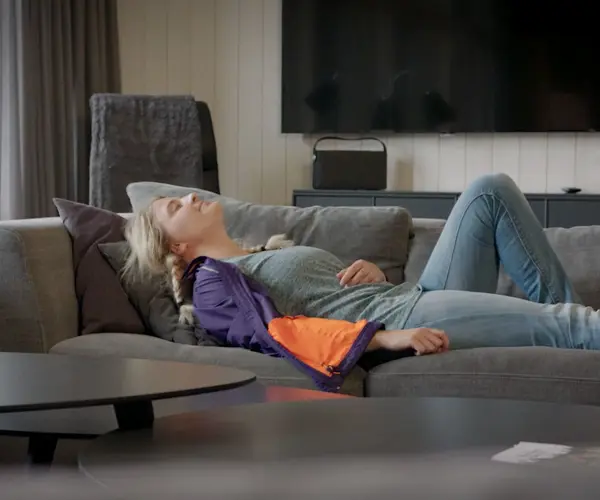 Added services for Cabin rental
By upgrading your cabin reservation, you can relax and enjoy a little extra between activities. Choose the extra services that suits you best.
Accommodation with hotel service
The cabin is prepared with bedlinen and towels, breakfast is included as well as cleaning of the cabin. Hotel service is offered during certain periods of the year, please contact the reception for information and booking.


Breakfast buffet
Add breakfast to your booking. It is served either as a buffet in the restaurant or as a breakfast basket to the cottage the night before (picked up in the restaurant). This depends on how many guests are booked for breakfast, please ask the reception what applies to your reservation.
Final Cleaning
If you have booked final cleaning, you only need to do the dishes / start the dishwasher, take out the rubbish, empty the ash if necessary and pick up any debris around the cottage. We take care of the rest.

Final cleaning with RUT deduction
Final cleaning with a 50% RUT deduction applies to guests who are Swedish citizens and are entitled to a RUT deduction. If Skatteverket does not approve the request, we have the right to invoice the remaining cost.